The family of Hiisi Homies is the heart of Hiisi Homes
Hiisi Homes is a family company from lake Hiidenvesi. Hiisi Homies believe Hiisi Homies always come first and the residents – homies – of Hiisi Homes come second. We believe taking care of Hiisi Homies will result in best possible care of all homies living at Hiisi Homes temporary homes. Hiisi Homies are professionals in customer service, sales and operations. During the first two years Hiisi Homes organizatoin has become a customer and sales service and expert organization. Hiisi Homies are like a platform enabling residents, property owners and home service providers to connect.  Let's get to know a bit better to our Hiisi Homies.
Hiisi Homes is founded by the men of the family – founding Homies Ari, Markus and Niklas. In the fall of 2017 these founding Homies made the decision to start rocking togethers while spending time at Kokkokallio rock by the lake Hiidenvesi.
Founding Homie Ari Lapveteläinen
Entrepreneur, properties and procurement
Father-in-law Ari brings his strong background from property management to the team. They say Ari enjoys different chores at the home yard and like to bike around with his electric bicycle.
Founding Homie Markus Veikkolainen
Entrepreneur, commercial
Son-in-law Markus is the one coming from hospitality industry. It is Markus' responsibility to make sure the awareness of Hiisi Homes is spread around and taking some business in at the same tie. Markus is a true sport and enjoys good food and drinks.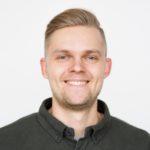 Founding Homie Niklas Eriksson
Entrepreneur, financial and funding
Son-in-law Niklas has the longest entrepreneur background and he's also been working with property management.  on toiminut Hiiden heimolaisista pisimpään yrittäjänä ja hankkinut oppia Arin tapaan kiinteistöalalta. Darts ja erinäiset pientuottajajuomat ovat kodin ohella tärkeitä asioita Niklakselle.
Voitto Eriksson
Director
Voitto (Vode) Eriksson is in charge of the Nummela headquarters. Voitto ensures everyone visiting Hiisi Homes HQ will feel like a homie. Voitto enjoys walking around in the nature of Nummela and sometimes the pants tend to get a bit dirty resulting in unintended absence.
Päivi Heinonen
Service manager, resident service
Päivi is leading the resident service team by her example. Experienced professional with a hotel background.
Päivi Lapveteläinen
Area service manager
Teacher also known as Homie Grandma. Responsible for the operational efficiency and quality. While founding Homie Ari is doing his chores on the home yard Päivi likes to do some gardening and take care of his grandson Eino.
Tanja Eriksson
Area service manager
Industry swap from health care brought Tanja to family of Hiisi Homies. Care taking is still a core part of Tanja's duties but now taking very special care of all homies living at Hiisi Homes. A pair of sons are keeping Tanja busy on her free time.
Hannele Nurminen
Area supervisor
Hannele is responsible for management of storages, cleaning and quality assurance especially in Western Uusimaa area.
Matias Veikkolainen
Maintenance and new property setup
Matias also known as Puuhaveikko Pate ensures all new temporary homes will be furnished and decorated in a timely manner. One of the main responsibilities is to ensure the quality is maintained technically. Matias is an active Youtuber on his free time.
Hiisi Homies also include a great bunch of resident and sales service Homies. Nea, Ella, Juhana and Ilona are available for all homies on a daily basis. Mika and Tasi are supoprting Matias on a project basis.
The founding Homies of Hiisi Homes are extremely tahnkful for a great family we've gathered working towards our common goal to enable homelike living for people away from home.